Projects
Recycling used and unwanted Spectacles and Hearing Aids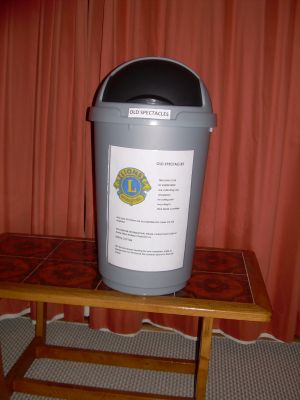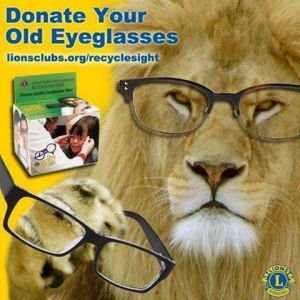 The Club collect used, spectacles from local opticians and businesses in Exeter, where we place a special bin (See picture above) The Clubs local collection points are :-
ANDREW LAIRD OPTICIAN IN ST.THOMAS SHOPPING PRECINCT and
VISION SAVERS, DEVON HOUSE,TAN LANE EXETER EX2 8EG
Volunteers in our Club collect them, pack them in boxes and they are then collected by Parcel force for delivery to Chichester Lions free of charge.
A volunteer workforce then sort the ones suitable for recycling, and send them to Medico France, where they have the necessary equipment to clean and grade the spectacles for use in Eye Camp projects in Africa. India and Eastern Europe.
By July 2020, our club have sent over 24,600 pairs to Chichester. The UK sends 300.000 pairs a year to Medico centre in France.
HEARING AIDS
The Club also collect pairs of used hearing aids, these are sorted and tested, then sent on to Africa for children who would otherwise have no access to them. So far the Club has forwarded over 26,000 pairs.
---
The Memory Cafe, Strawberry Hill, Dunsford Exeter
Club members attended the memory cafe to see a wooden bench that we had donated. Lion Neil Moxey also made a waist height Planter from his father's old kitchen table. This was ideal for the clients allowing them to plant and pot flowers and seeds. Members also talked to people with dementia and their carers. Amongst the cafe services offered was A professional lady who was massaging hands, and painting finger nails. They also gave advice about having library books delivered if they couldn't get to a library.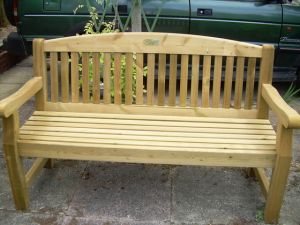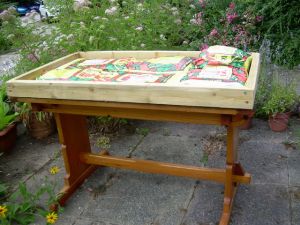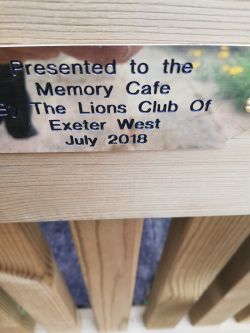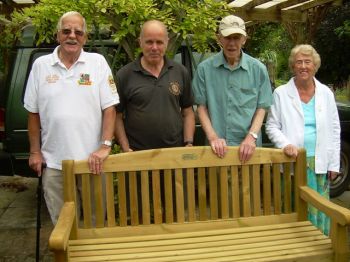 ---
One of the projects of Lions District 105SW,(to which Exeter West club belong).is collecting milk bottle tops. At present, the District has collected over 750,000. These are sent to a special centre in Portsmouth where they are ground down to a powder. and made into utensils such as buckets, spades and similar items. The money made from the sale of these of these items is donated to the Multiple sclerosis society,
---